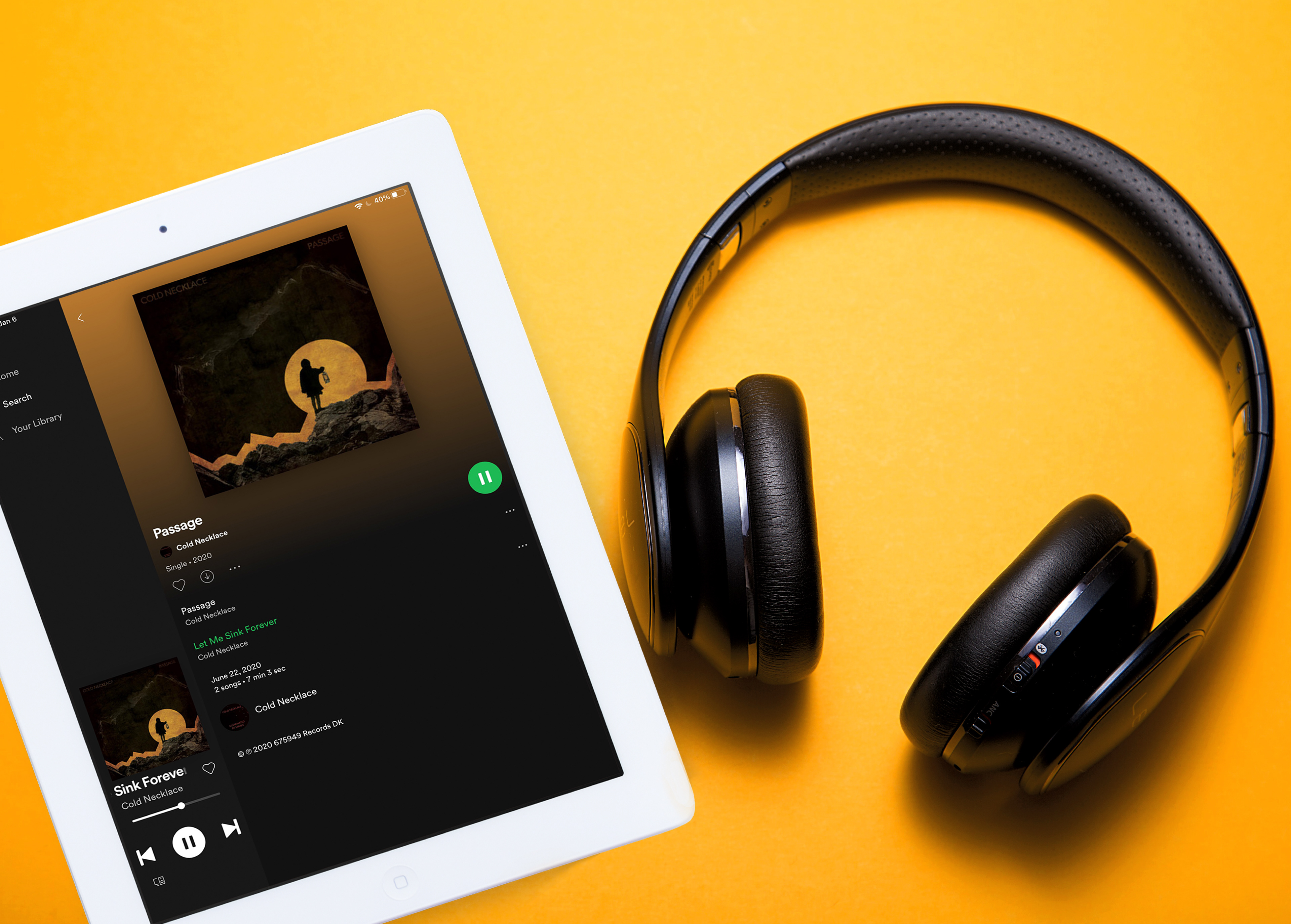 The witch house musician Cold Necklace asked me to create a cover for their new single 

Passage.

 
They initially sent over a short clip of the titular song and some general ideas for the type of feelings they wanted to communicate. The suggestions were pretty open as they were mostly interested in how I would interpret the piece.
This project started with dedicated focused listening, mostly to the segment of the song, but also to the rest of their catalog. I was already familiar with their music but wanted to immerse myself in it to create something that captured this piece as well as fit in with their overall body of work.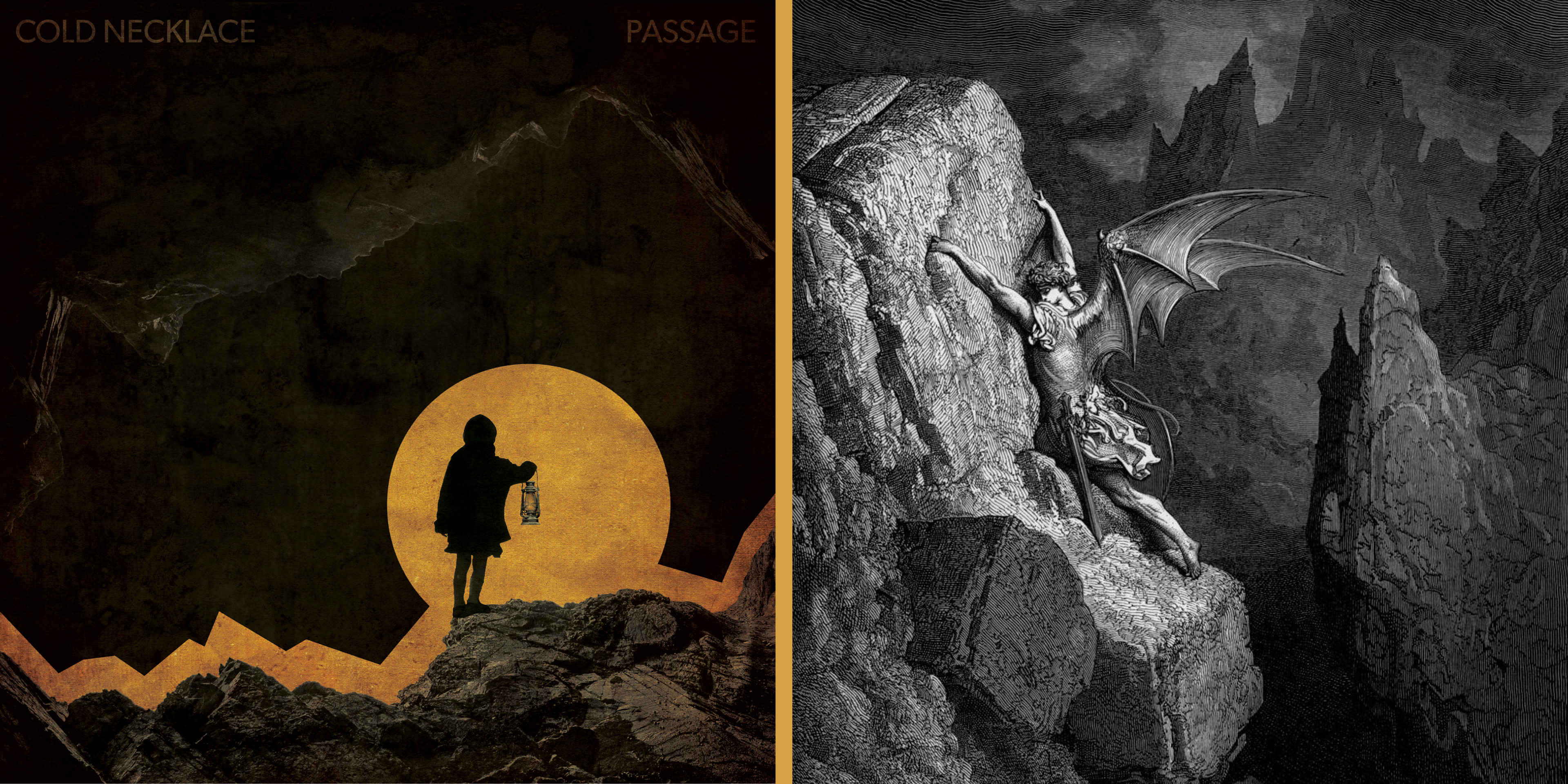 Passage
 has an energetic, deep driving melody with higher twinkling notes throughout. This expresses the feeling of movement or being on a difficult journey, but enduring and defeating each challenge. The higher notes help to create a sense of hopefulness and positivity. Things are trying at the moment, but there is a glittering light guiding the protagonist through this journey. This is amplified by the frequent use of the sample of a person saying, "I can only hope." Most importantly, there is an otherworldly feel to it, which I wanted to make sure to capture.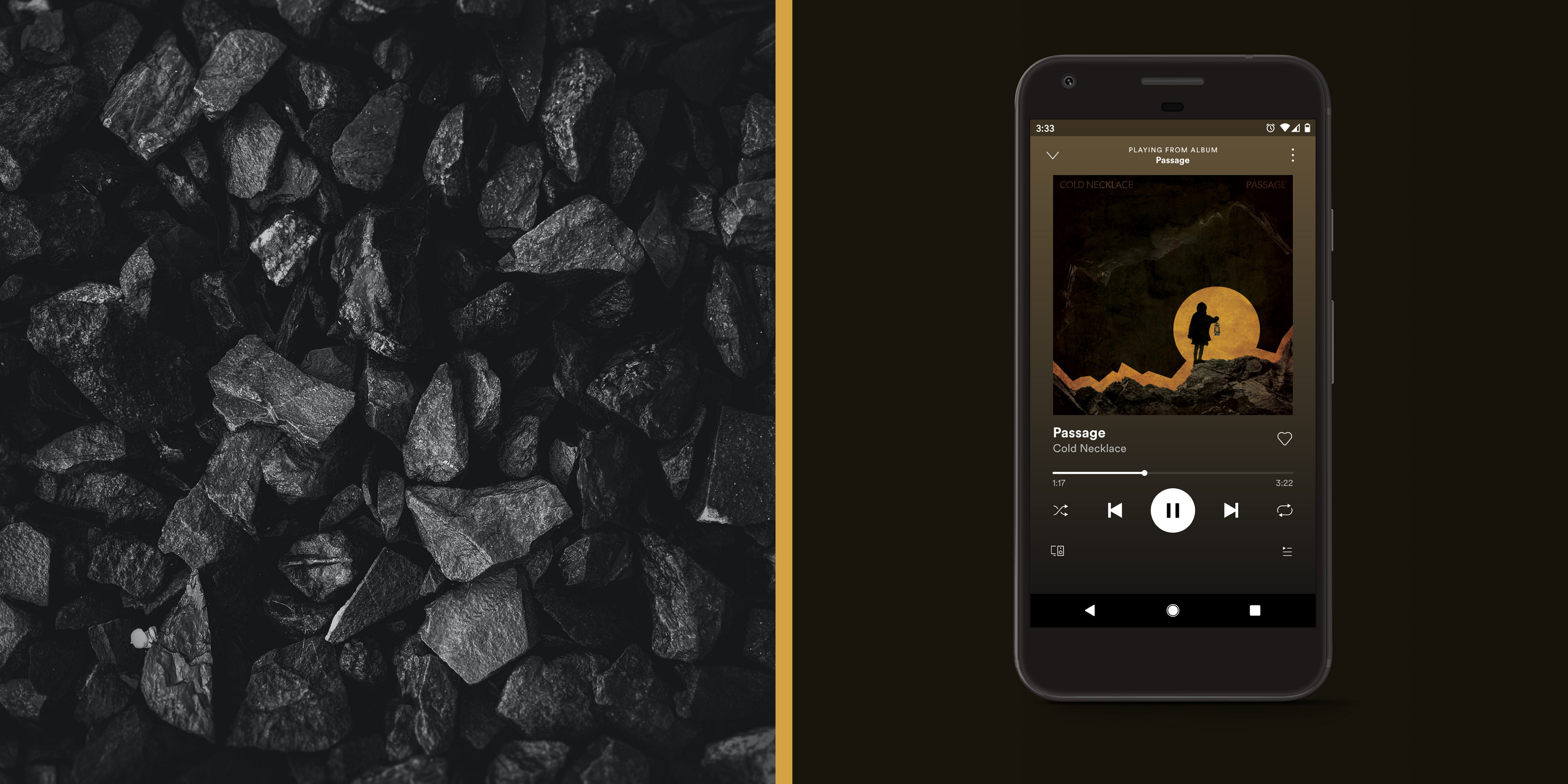 After much brainstorming and sketching the idea became clear and I decided the most suited solution was to create a digital collage. This meant spending time sifting through public domain archives. Most importantly, it needed to look like a collage and not a smooth photo manipulation. I wanted it to be pointy, a bit surreal, and intriguing. It took some time to find the right parts, especially the Rückenfigur,
but digging around through old photos is always a pleasant way to spend an afternoon.