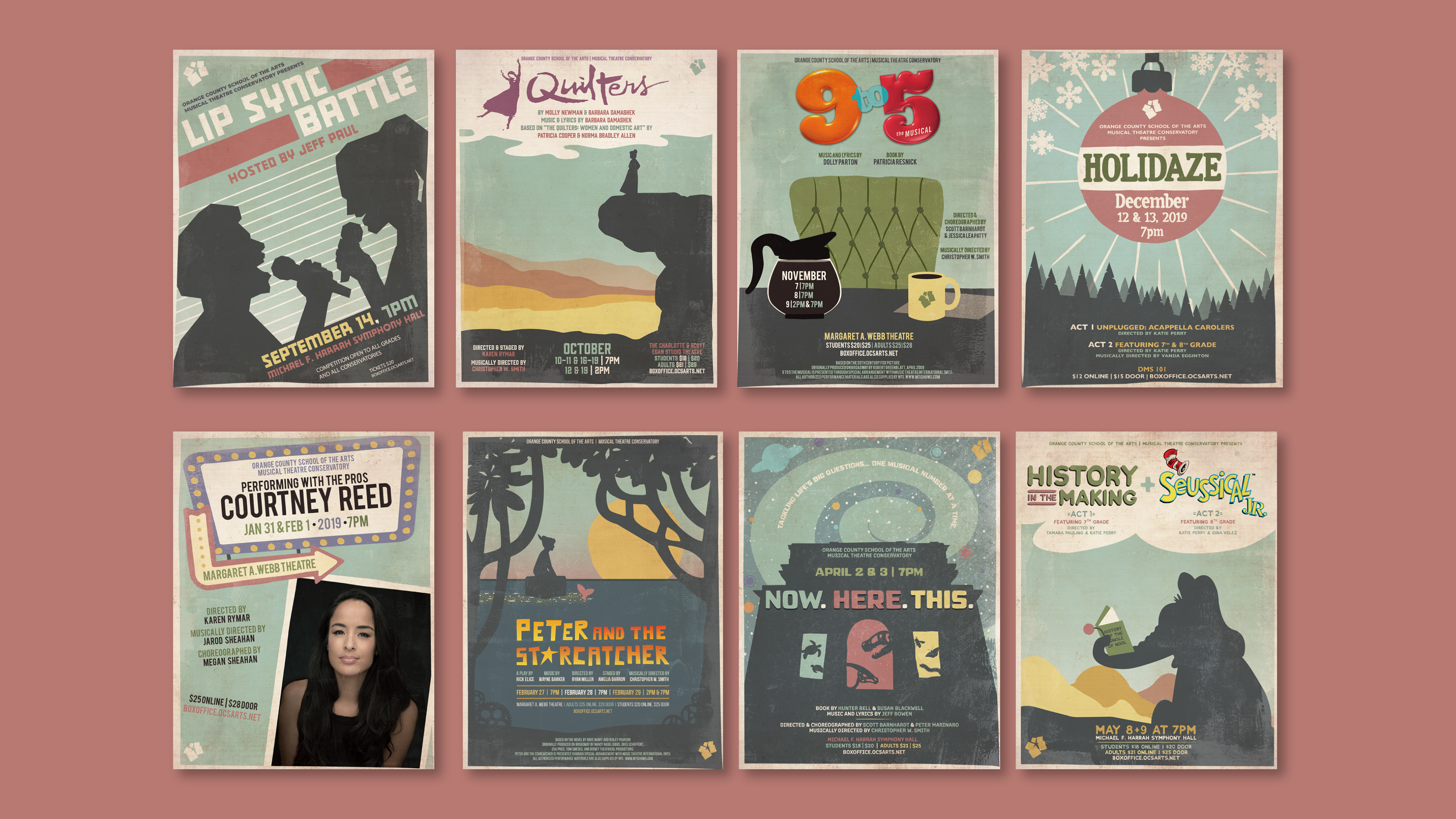 It is fairly common for theatres to create all of the promotional material for a season at once and  have the designer/illustrator give them a cohesive look. While I was working at the Orange County School of the Arts the directors of the musical theatre conservatory requested that we did the same thing for the 2019-2020 season.  
This task was the last big project I did for the school and was a nice way to wrap up my time there. When I received the project request I was only given very basic information (mostly just the titles although some had a sentence or two of a plot summary) about each show, so I had to be sure to come up with a style that would be flexible enough for whatever came up. To handle this simple shapes were used to illustrate either a specific moment in the performance, or a general scene that gave a feel for what the show was about.
The color selection was kept minimal and de-saturated (with a few exceptions when it was required to use official show logos due to licensing). This combined with the use of inky and old paper textures (thanks to
The Complete Linocut Toolkit
) helped create an older more vintage feel. Typically, musical theatre posters are very bright and exciting, so for this I wanted to try something different and attract the viewer's attention through intrigue rather than energy.